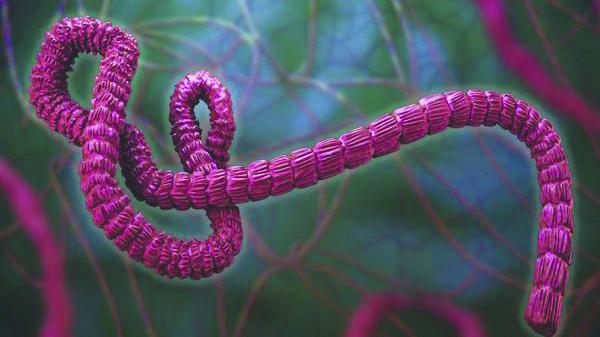 A Washington University researcher is leading a team that was awarded a $13 million federal grant to study how the Ebola virus replicates, in hopes the information could lead to the development of treatments for the deadly disease.Gaya Amarasinghe, associate professor of pathology and Immunology at Washington University School of Medicine, is leading the team. The grant is from the National Institute for Allergy and Infectious Diseases of the National Institutes of Health.
There currently are no approved vaccines or drugs specifically for Ebola, which causes fever and profuse bleeding and has a death rate of up to 90 percent.. The Washington University studies may lead to the development of drugs that treat the virus by interfering with its replication process, officials said.
"My lab has been studying Ebola for some time, but the epidemic from 2014 to 2016 (in West Africa) showed us that it has significant potential to impact global health," Amarasinghe said in a statement. "As we watched the epidemic unfold, I think we also realized that there's a lot we don't know about the basic biology of the virus, and that limits our ability to find ways to target it therapeutically."
While drug development isn't the main focus of the grant, "The replication complex is the only enzyme this virus has, and traditionally enzymes are good drug targets," Amarasinghe said.
Other Washington University researchers involved in the grant include Michael Gross, professor of chemistry, and Maksym Artomov, assistant professor of pathology and immunology. The grant involves a collaboration by 12 labs at seven institutions, including Georgia State University, Purdue University and Texas Biomedical Research Institute.
Only Texas Biomed with work with the live virus, and the other labs will study proteins and nucleic acids from the virus. Working with the Ebola virus requires the highest level biosafety facility, officials said, and Texas Biomed has one of only a few level four biosafety facilities in the United States.