Top 10 Travel Agencies in Nigeria
Are you searching for reliable, top, best and affordable travel agencies in Nigeria? practically the  increasing rate and need for genuine travel agencies In Nigeria has become impeccably necessary owing to the mediocre activities of some of the existing travelling agencies. In recent times, many travel agencies have brought comfort and luxury to road travelers while on the road.  Though some people still find it difficult to identify the good and top travel agencies in Nigeria, here is the list of the Top 10 travel agencies in Nigeria. The list below have been researched upon and as such, they are reliable, cheaper and recommendable.
READ ALSO:Top 10 Best Resorts in Lagos
Another important reason for the establishment of travel agencies is to assist you in making your travel plan as smooth going as possible. With travel agencies, you do not need to stress anymore, just connect with them and they will make and handle your travel plan and schedule for you. Sometimes might not know much about the place you wish to visit. The travel agency gives you information on those places to your taste and provide useful advice.
Quality of a Good Travel Agent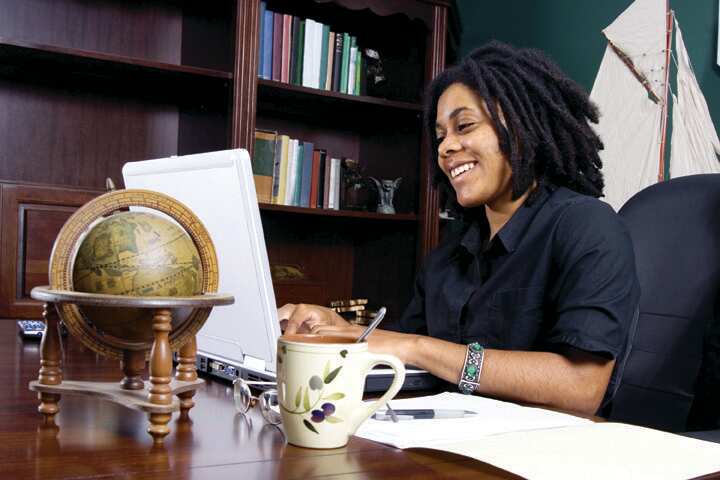 RELIABLE: when it comes to dependency and reliability, human beings lack it a lot. Some of us due to some activities of the day and circumstances, we barely meet up with some of our daily tasks. To this regard, handing over your travel plan to these travel agencies would give you the assurance that you are covered no matter the circumstance. These travel agencies would get you information in a timely manner, being detail oriented and for that matter being accurate- getting you the correct information.
PASSIONATE: In this business, there's a lot of mind numbing details to follow up on, as well as plenty of repetition as well. But the end result, which ultimate is the delighting the client, but also the real world product, enjoying the splendor of the national parks, or the history-drenched cities of Europe, or the amazing cuisines that one encounters traveling the world, there is so much really to be excited about.
SPECIALIZATION: Venturing into a business like the travel agency is like being a jack of all trades. There's literally no limitations or boundaries to where to operate. You can cover as far as the whole world only if you are capable. Also as a travel agent, you will have to become a good generalist because they are bound to encounter a wide range of clients. After all said, the truth is that you will have to create your area of specialty out of the overwhelming abundance of possibilities laid bountiful for you to choose.
BUILDS LONG TERM RELATIONSHIPS: If you really want to succeed in travel agency business, you will have to build long term relationships with the people you work with and your customers. That is the key. If you are going to build a successful business long term, you are going to require a large stable of clients with whom they have an in-depth relationship. Clients, who they've known for years, who keep coming back to their travel agent because of the good service they receive, regardless of the changing itineraries. One cannot really serve a client well if they are just a name in a folder.
INSIGHTFUL TO CUSTOMERS' VALUE: This is a really important point that good travel agents need to get. There is a big difference between the two. Good value is something that is appropriate and pleasing to a client, regardless of the actual price tag, and cost is of course, just the price. One could sell a really cheap trip, or even an expensive one to a client, but if it is not really what they want, then it isn't a good value no matter the cost.
WILLING TO GO THE EXTRA MILE: This is a golden quality to have in a travel agent because sometimes, even the most carefully laid plans can go askew. When that happens, like terrible weather or an act of God spoils your vacation plans, you may already be in a foreign country or have invested a lot of time and money into the trip. When things go south, you really need an advocate on your side and someone who knows how to get you out of trouble and can quickly re-assemble new plans at a moment's notice.
AUTHENTIC: This can be a hard to quantify quality, but it's something that clients will pick up on intuitively and right away. This isn't a person that's just trying to push a random product on somebody because it's available or because there's some quota to fill. Authenticity means that the agent really does know the places they're talking about, have been there, and experienced the accommodations and services that they are recommending, from a consumer's point of view.
Top 10 travel agencies in Nigeria and their Addresses
Mayfair Travel Nigeria Limited
Contact address: Shop 2, Block A, Eko Court Complex, Koko Abayomi Street, Victoria Island, Eti Osa, Lagos, Nigeria.
Phones: 08083971469, 08121738390
Zenith Travels and Tours Limited
Contact address: 67, Bamgbose Street, Lagos Island, Lagos, Nigeria.
Phones: 08022235119, 08055469754
2. Jolie Global Travels and Tours Limited
Contact Address: 7 Agatu Street, Area 11, P.O. Box 10634, Garki, Abuja, Abuja, Nigeria.
Phones: 08167764616, 08033412707
3. Gadeshire Travels and Tours Limited
Contact address: 11, Atinuke Olabanji street, Off John Olugbo Street, Off Obafemi Awolowo Way, Ikeja, Lagos.
Phones: 08053756464 / 08033734944
4. God's Power Travel
Head Office address: 114 Broad Street, 2nd floor, Unity Bank building, Opposite Collapsed NIDB building, Lagos Island, Lagos.
Phones: 08090798702, 08090798710, 09032739452.
Email: [email protected].
5. Aeroport Travels & Tours Limited
Contact address: 18, Awoniyi, Elemo Street, off Osolo Way, Int'l Airport Road Ajao Estate, Isolo, Lagos, Lagos, Lagos, Nigeria.
Phones: 08065754076, 09026856583.
Email: [email protected].
6. Travelstart
Contact address: Adebola House, 38 Opebi Road, Rearwing 2nd Floor, Ikeja Lagos.
Phone numbers: 08139842222, 08091270058.
7. Wakanow Nigeria Limited
Contact address: Plot 8, Elegusi Beach Road, off Ikate Roundabout, Lekki, Lagos, Nigeria.
Phones: 07030095727, 07028413705.
8. Airgate Travel and Tours Limited
Contact address: 4, Ekinmogu Street New Garage Gbagada, Lagos, Lagos, Nigeria.
Telephones: 07032338729, 08089401918.
9. Dip Tour Limited
Contact address: Suite 7 Block 1 Bar Beach Towers, Bishop Oluwole Street, Victoria Island, Lagos, Nigeria.
Telephones: 08170592433, 07046226590.
10. Conarock Logistics Travel & Tours Limited – A11 Riggs Plaza,Omole Ojodu Lagos, Lagos, Lagos.
With the above top 10 travel agencies in Nigeria, you can make your choice of booking and as well learn from their mode of operations if you ever intend to start your own travel agency in Nigeria.
READ ALSO:
---
---