Review Of Samsung Fridges, Specs and Prices.
Samsung is a leading company in the manufacture of home appliances like Fridges, phones, pressing irons and so on. Samsung is a company known worldwide for their product functionality and quality. Samsung company products is already a trusted brand in  fridge making. And for this reason, in this article, we will be looking at a review of Samsung's different fridge products, their specifications and their prices. Samsung company is a South Korean company that was started in 1938 by Lee Byung-Chul. Since then, Samsung has grown into a very large electronics company that deals in phones, tablets, fridges and other home appliances.
Let's get down to the best  Samsung Fridges we recommend in 2019 for you to buy and install in your home or your office. Let's go!
1.Samsung Single Door Fridge Pebble Blue[RR21JO2146]
This brand of Samsung fridge has one of the best quality ever.Samsung Single Door Fridge Pebble Blue is second to none with its refined steel finished and flat door design. This innovative appearances ensures that the freezer can seamlessly integrate with any modern kitchen environment. Samsung Single Door Fridge Metal Graphite 212 Ltrs RR21J3146SA – Grey has an Anti-fungal gasket feature that ensures your food remains healthy and free from all forms of fungus.
This refrigerator will remain hygienic for a long period of time. It features a chilled room that is adequate for preserving meat, chicken, fish and the likes. Keep your food items fresh for a long period of time with this Samsung One Door Refrigerator. It has a powerful compressor that guarantees superior cooling. It is energy efficient so less power will be consumed when in use. It has a capacity of 210 litres so you can conveniently preserve a large quantity of food items.
Key Features
Capacity: 190 Ltrs 
Direct cooling
Lock & Key
Toughened glass shelves
5 star energy rating
Stabiliser free operation


---
Technical Features;
212 litres capacity
Chrome bar handle
Direct cooling
Lock & Key
Toughened glass shelves
5 star energy rating
Cool pack
Stabiliser free operation
2 Shelves / 1 Vegetable & Fruit Drawer / 5 Door Pockets
Everfresh zone
Rust resistant body
Anti-fungal door gasket
LED lighting
Ice tray / Chill compartment
Buy Samsung Single Door Fridge Metal Graphite 212 Ltrs RR21J3146SA – Grey on Jumia at the best price in Nigeria (77,000).
---
2. Samsung's Family Hub 22 Cu. RF22NPEDB5R 36 Inches.
This 36 inches wide Fridge from Samsung comes with lots of amazing features like an extended water dispenser installed in it, a digital display and stainless steel panelling. These are all cool features that come with it. It has a counter depth design that make sure the Fridge doesn't take too much space which allows you to have more kitchen or room space. This sleek fridge costs $3,595 on designerappliances.com and it is the perfect cooling system you need in your office or home. However, the best place to buy the best affordable fridges is either Gearbest or Jumia.
---
3. Samsung's RH22H9010SR 36 Inches 24.7 Cu. Side by Side Fridge.
This is another masterpiece from Samsung. The design of this Fridge is for showcase and it is constructed to suit this purpose. This 36 inches wide Fridge costs 2,695 Dollars on designerappliances. It has a metal cooling system that makes sure your drinks, fruits, food etc remain cold and fresh. It also has stainless steel paneling that helps to maintain the fridge temperature. It is also counter depth designed which means the fridge doesn't take up too much space in the kitchen or office where it is placed. It has efficient LED lighting that lightens up the fridge and emits very little heat. This fridge model RH22H9010SR also has an automatic ice maker inside it. You should try it.
---
4. Samsung's 22 Cu. Counter depth & Food Showcase Fridge RF22K9381SG.
This counter depth Samsung fridge is another model of Samsung's Fridges that should be on your bucket list. This Door flex designed fridge is 36 inches in width and has some cool features like Flex zone space for maximizing food storage space, a triple cooling system that has three evaporators that will let your food and fruits stay fresh for longer. It also comes with ice master making ability. It can produce up to 5 lbs of ice daily. It has efficient LED lighting system that is low heat emitting, it has a  wine rack, it is fingerprint resistant, it is made of stainless steel exterior coating and is Energy Star rated.
5. Samsung's Family Hub 27.7 Cu. Model RF28NHEDBSR.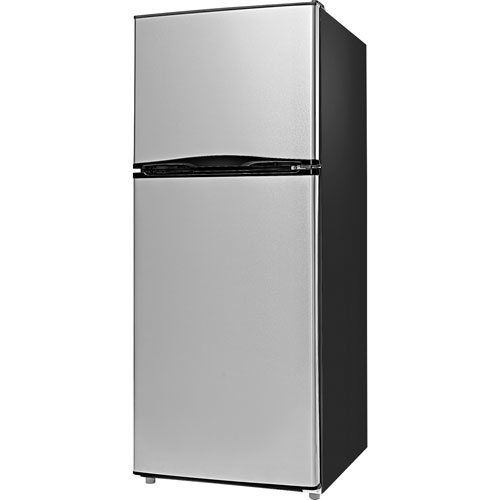 This is another model of Samsung's fridges that you can bet your money on. This stainless steel coated Fridge costs $3,499 on bestbuy.com and has a Star rating of 4.6. This family hub Fridge helps you to effectively manage your food stuffs. It has Bixby, an intelligent technological voice assistant which helps you to control your family hub from anywhere in the room! It has an height of 70 inches and weight of the 35.8 inches. It has LED lighting, is a French Door styled fridge, and is an ice maker too.
6. Samsung's 17.6 Cu. Top Freezer Model RT18M6215SR.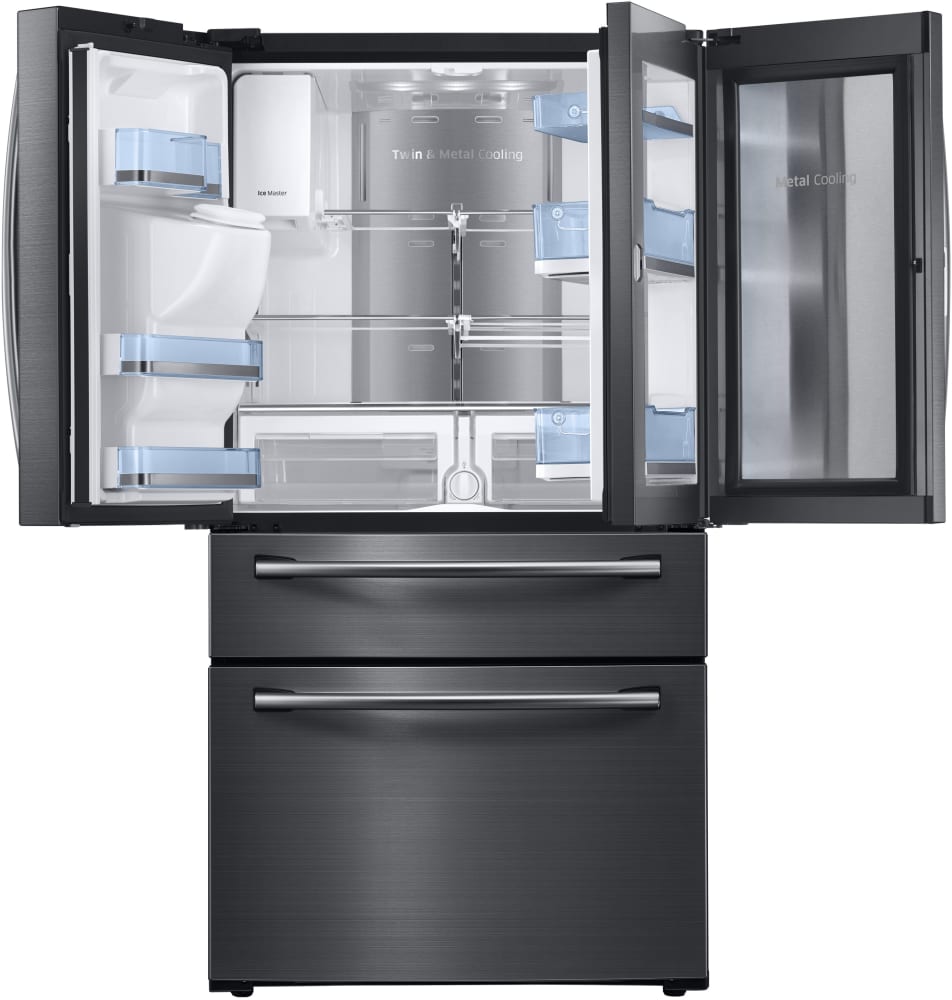 This Fridge is of the top freezer design. It has fingerprint resistance and costs $764.99 on bestbuy.com. This fridge has an icemaker in-built, it has LED lighting system and is coated with stainless steel as its finishing. It is not a digital or app compatible Fridge like the ones we have stated earlier and it has an height of 66.8 inches and a width of 29 inches approximately. This Fridge is for you if you can't really afford the more expensive fridges from Samsung listed above. It has a slide and reach pantry for you to easily access your foods. It is Energy Star certified, which means it is environment friendly. It keeps the refrigerator's humidity at high levels consistently.
7. Samsung's 17.6Cu Top Freezer Model RT18M6215SG.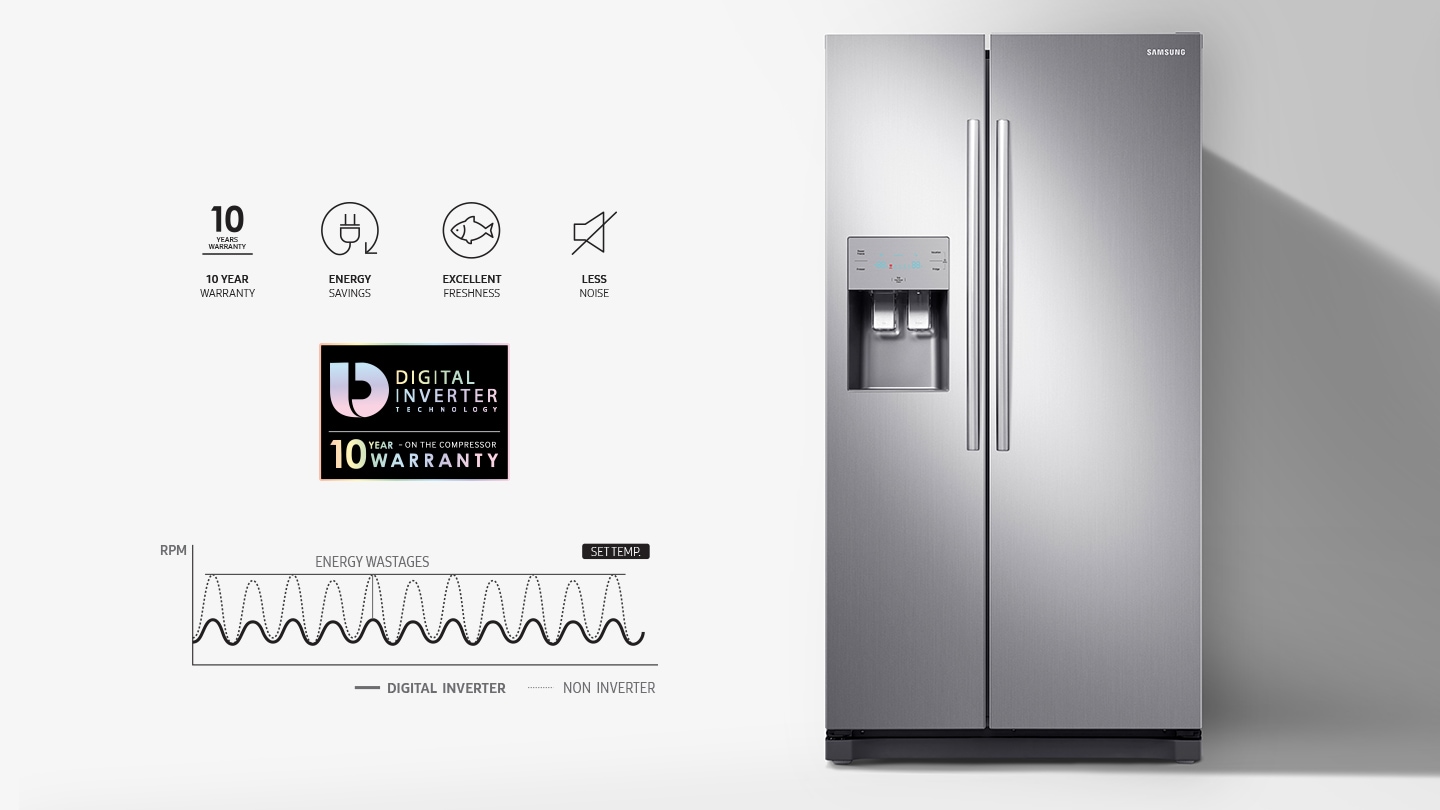 This is another fridge of the Samsung brand that has the Top Freezer design. This fridge model from Samsung cost $854.99 on bestbuy.com. When buying from bestbuy.com, you can also pay in installment of $47.50 per month if you can't afford the one-time purchase. This model of Samsung fridge is really loaded with top features like Twin Cooling Plus system that keeps the refrigerator humidity high, slide and reach pantry, it has magnetic finishing which means you can put artworks and stickers on the body of the Freezer. It is Energy Star certified and has enough compartments for you to store your food and vegetables.
8.Samsung Refrigerator REF RT20
This Samsung Refrigerator Ref RT20 Comes with a powerfully design surface second to none. It performs virtually everything that has to do with cooling and solidifying.The best type of Samsung fridge if you have the money to spend.
KEY FEATURES
220L
Digital Inverter Fridge
10 year warranty on compressor
Frost free Technology
Twist Ice Maker
Beautiful Design


---
With the 8 models of Samsung's Fridges we listed and reviewed above, we believe you should be able to make your perfect pick. Samsung is a trusted brand when it comes to electronics. You can't go wrong when you buy your high quality fridge from them.