WESTERN UNION DOLLAR TO NAIRA EXCHANGE RATE TODAY
The most amazing part about the Western Union is that when transferring funds to friends and loved ones overseas, you are charged the official rate instead of the parallel market (black market) rate.
It would be of good advantage you know the current exchange rate of the western union dollar to naira rate today.
Western Union receiving exchange rate;
---
 Dollar – 353.23
 Pounds Sterling – 466.62
 Euro – 391.32
---
---
What is Western Union all about?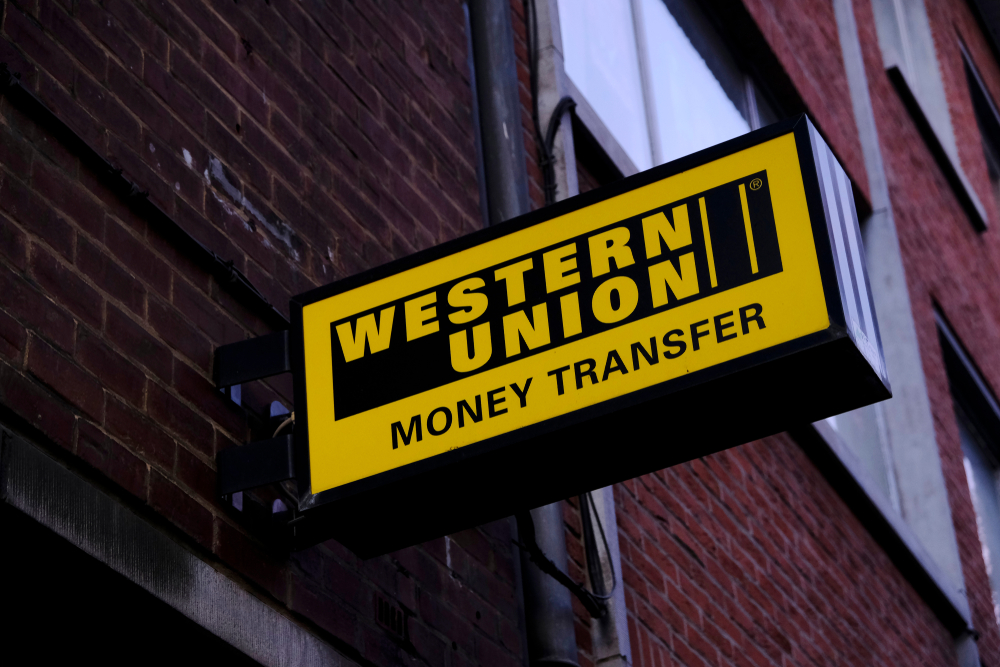 There is no better thing like still sharing your wonderful gifts in the form money even when they've traveled out of their home country. It keeps the fire burning; it keeps the bond even stronger.
Here is where Western Union comes in to play. Western Union the middle entity between your you and your love ones overseas. Western Union act like messenger, where they help you deliver your money to your love ones in foreign countries. Over 200 countries and territories have used Western Union for more than 145 years to operate on this basis without failure.
Therefore, in a simple term, Western Union is a global leader in what is known as cross-currency movement; where money could be sent and received between two countries. This company covers all sizes of companies, organizations, individuals and even global corporations, nearby or faraway even in remote countries and communities. Western Union helps people and businesses move money – to help grow economies and realize a better world.
READ ALSO:Top Money Scams to Avoid Online
What Do I need to Receive Money through Western Union?
Receive money the way you want it. Options vary by destination country. Pick up cash at an agent location, have the money loaded onto a Western Union prepaid card, or simply have it deposited into a bank account or mobile wallet.
Wherever you are, you could receive money instantly from your loved ones in your home country if you are in a foreign country.
Now, to receive money through Western Union is very simple. All you have to do is;
Pick up cash at an agent location, have the money loaded onto a Western Union prepaid card, or simply have it deposited into a bank account or mobile wallet.
Visit an agent location near you with your ID. You'll also need to ask the sender for the tracking number (MTCN).
Ask the sender to send direct to your bank account — they'll need to request this option when they initiate the money transfer. The sender will need to know your bank details.
Factors that Affect Western Union Currency Exchange Rates
There are various factors that could stand as a challenge when it has to do with exchange rates of Western Union. Some of these factors are mostly neglected by most people and as such cause huge mix up during transaction.
It is wise you are updated on these factors to ensure you have a smooth going transaction of funds to your loved ones in the overseas. Below are those factors;
Mode of payment, the destination country, and the transfer method.
Sending money to a cash pick-up center usually costs more than transferring funds to a bank account.
Paying for your transfer using a debit or credit card usually attracts higher fees when compared to paying via an electronic bank transfer.
Lack of finding out the required charges by the company's price estimator before you send funds could cause you a lot.
Benefit of Using Western Union in Sending Money
Just like there are some factors that could affect the Western Union exchange rates thereby causing you the inconveniences you never expected, there are so much benefit as well attached to using Western Union in making transaction.
There are;
Overseas Money Exchange Rates: By using the Western Union in sending money, you are sure of not billed too high for exchange rate as the company uses the overseas money exchange rates.
Global Fund Transfer Fees: Here is another good benefit for using Western Union to carry out funds transactions. Making of transfer is not also attached to too much charge since the company uses the Global Fund Transfer Fees.
Destination Countries For Sending Money Internationally: Western Union as already mentioned accepts transfer and sending of funds to international countries as your funds transfer destination country.
Ease of Use: Registering as a new customer with Western Union requires that you follow a simple online process. You can start transferring funds as soon as the company you register with verifies your details.
Western Union provides website access in a number of foreign languages, some of which include French, Spanish, Italian, and Japanese.
The company provides services for individuals and businesses.
Available payment methods, depending on where you live, include electronic bank transfers, cash, debit cards, and credit cards.
You can initiate transfers online, over the phone, or by visiting a Western Union outlet.
Transfer methods vary depending on the destination country. Your options can include transferring funds to bank accounts, sending money to cash pick-up locations, and topping off mobile wallets.
The company lets you send money to prison inmates in the U.S.
Security: Security is not really a concern when you choose to use the Western Union. Websites of the company utilizes high levels of encryption to protect the transmission of information. The company maintains segregated bank accounts to hold client money.
Interesting Facts about Western Union
The following are the interesting facts about the Western Union;
Western Union Handles 31 Transactions per Second: With millions of funds transactions going on per second round the world, western union is still capable of handling an impressive 31 transactions per second. This number is an old estimation of 2015. The number has been increased to about 101.
It Introduced the First U.S. Commercial Satellite: In 1974, the company made history. It brought the United States its very first commercial satellite.
It's Responsible for the First Singing Telegram: Western union is the first company in history that started out as a telegraph company, and what most people don't know is that Western Union delivered the very first singing telegram! It delivered the telegram in 1933.
It Has Over 100,000 ATMs: With numerous transactions happening round the countries of the world, the company could not but establish numerous ATMs everywhere. This was to ease the stress of people having to send and receive money at any given time.
The WU Foundation Has Donated Over $100 Million: Since 2001, the company's WU Foundation has given more than $104 million in 136 countries, making it a true pioneer in the practice of giving back.
Conclusion
The western union is so the far the best way of sending and receiving money across the world. Whenever you think of receiving and sending money, think Western Union.
If you have any question regarding the use of western union, kindly contact us using our contact us page on this blog or better still, go to western union official website for further assistance.
RELATED ARTICLES/CONTENT TO READ
---