Top List of Best Secondary Schools in Akwa Ibom State
Are you searching for the best secondary schools in Akwa Ibom State? Akwa ibom state has produced very many responsible and highly intelligent children as good products, through the integration of quality education given by secondary schools in the state.
Secondary schools in Akwa Ibom state has grown above the level where parents used to believe that their wards can't get qualitative education in Akwa Ibom state. Today's secondary schools in Akwa Ibom state have challenged many other secondary schools in other Nigerian states.
If you've ever wondered the best secondary school in Akwa Ibom state to send your child to, we have a compiled list of the best secondary schools in Akwa Ibom state.
Here is the list;
1. Topfaith International Secondary School, Mkpatak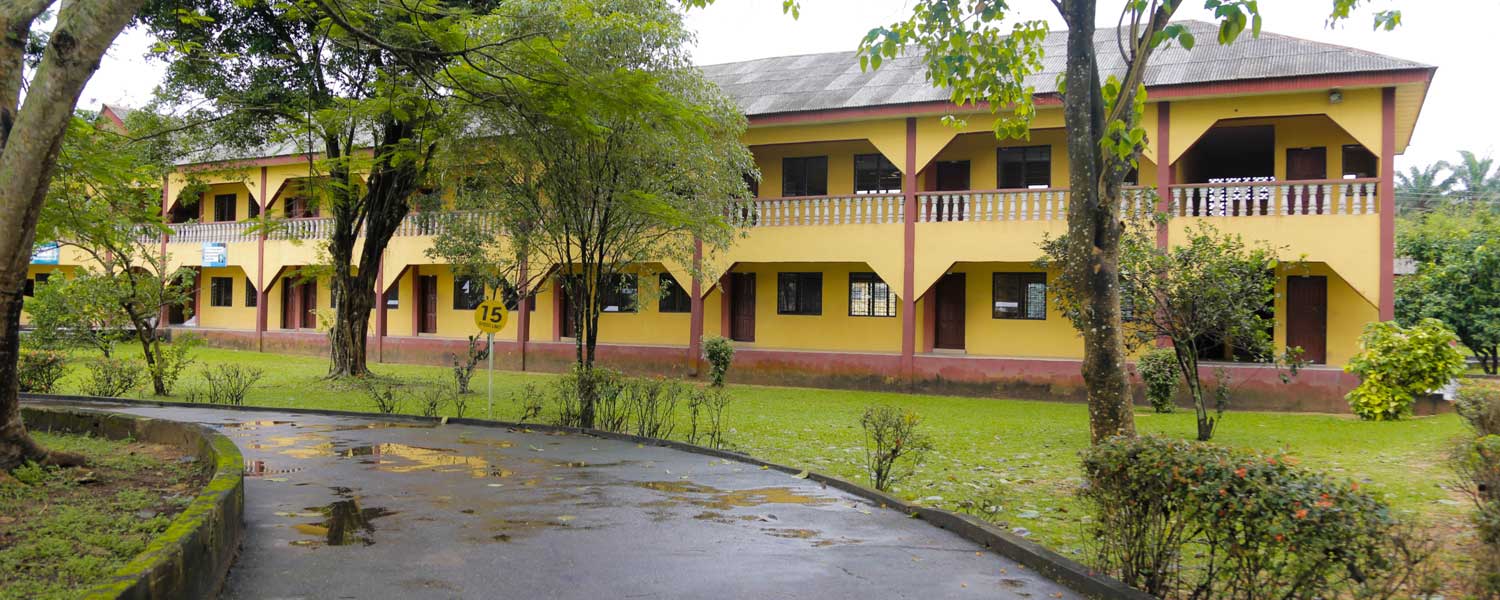 Topfaith has got the number one spot in our list of best secondary schools in Akwa Ibom. This is because of the high ratings from the public when compared with other top secondary schools in the state.
Founded in 2001, Top Faith secured an approval from the Akwa Ibom State Government through the Ministry of Education in June 2002. Since its inception, the school has grown in leaps and bounds from a small take off population of 22 to its optimal student capacity of about 1000. This is supervised and managed by a very experienced and dedicated Management Team with a crop of highly dedicated Academic and Non-Academic Staff numbering over 350.
The school does not select or filter religion. It is a non-denominational, co-educational, full boarding, government-approved Secondary School. The school also has a conducive environment for learning and absorption of teachings and moral upbringing.
2.Noble secondary school, Uyo, Akwa- Ibom State.
3. Infant Jesus Model Secondary School, Oron
This school was originally founded for the purpose of training the women and for that regards, it was referred to as Teacher Training College for women.
The school was founded in 1957 and since then has been training qualified women as teachers in the state. This school is old and still producing quality and well trained students even before the outbreak of the Nigerian Civil War in 1967.
Infant Jesus Model Secondary School Oron has won award for the best secondary school in the state for 10 times among her other 247 awards.
4. Monef High School, Ikot Ebom Itam
Monef High School was founded in 2006. The school has built its reputation in the employment of staff with high qualification to impact in each student the standard of teaching that is incomparable to a conventional student in other secondary schools.
The school' staff come from various backgrounds, including the University of Louvain (Belgium), University of Ottawa (Canada), Roosevelt University (Chicago, USA), Urbanian University (Rome), University of Nigeria, Nsukka, University of Lagos, and the University of Calabar.
The aim of the school is to equip her student to stand the experience and gain the technical knowledge of performing well in the any sector in the outside world. The school also aims at being a global leader in secondary education, ensuring 100% success in all examinations, and inculcating self-discipline, as well as high moral and social values.
Before a staff is employed to teach in the school, he or she is to undergo strict pre-employment exams, where the mental capacity of the staff is being put to test, making sure that he or she would be able to build the mental knowledge of the students of the school.
Thereafter the school management still constantly monitors the staff after employment to ensure quality of service and hold regular seminars/workshops to remedy any deficiency.
Monef High School is in Ikot Ebom Itam, Off Ikot Ekpene Road by Akwa Ibom Transport Company Motor Park, Itu local government area of Akwa Ibom State.
5.RAY FIELD INTERNATIONAL SCHOOL
Ray-Field is a centre of high educational excellence. It is made up of the nursery, primary and secondary sections. The nursery and primary schools share the same location at Nsikak Eduok Avenue, Uyo while the Secondary School is located at Nsukara Offot, Off Nwaniba Road, Uyo, Akwa Ibom State. The foundation of a quality education is embedded in available facilities and motivated manpower which drive the objectives of learning and teaching without hindrance. Ray-Field International Secondary School, Nsukara Offot, Uyo is one of the schools in Nigeria where all basic learning and teaching necessities are at the beck and call of students and teachers.
 The schools are staffed by highly experienced teachers and other professionals who encourage and supervise educational play rather than simply providing care. It is in line with these that the Nursery & Primary section of Ray-Field International Schools has provided a warm and creative atmosphere to foster young children's imagination, curiosity and intellects.
The academic programmes and activities are initiated to facilitate the pupil's social, emotional and intellectual growth through curriculum attuned to the child individual and unique pattern of development. It has recreational facilities such as toy room, music room, a playground, fine art studio, language studio, science laboratories, library and computer laboratory etc to enhance effective learning and teaching.
---
Contact Information
RAY-FIELD INTERNATIONAL SEC. SCHOOL,
Ray-Field Avenue,
Off Nwainba Road,
Nsukara Offot, Uyo,
Akwa Ibom State.
RAY-FIELD INT'L CRECHE/NUR./PRI., SCHOOL,
17, Nsika Eduok Avenue,
Uyo, Akwa Ibom State.
6.BEULAH INTERNATIONAL SCHOOL,UYO,AKS
---
Beulah International School was founded on the 2nd October 2004. This is the fourth best secondary school in our list. The school is on a mission to discover and develop the innate potential in learners through Christ-centered and innovative teaching for global impact
The school has a well equipped library, ICT lab, Science Laboratories, Garment making workshop, Home economics Laboratory, Guidance & Counselling Centre, Geography Garden, and a Language Laboratory. This is one of the reasons why Beulah International School is a standout among other top secondary schools in Akwa Ibom state.
To make the students more educationally stable, the school has come up with a wide range of extra-curriculum activities for students. The extra-Curricular activity takes effect every day. Some of the extra-curricular activities include Press club, world changers club, maths club, drama club, debate club etc. Some of the extra-curriculum facilities include; Football field, Basketball court, Volleyball court, Badminton court and a Table tennis court etc.
Admission into Beulah International School is through a competitive entrance examination. Prospective students in JS1, JS2 & SS1 are admitted in September every year. Transfer students may be admitted anytime within the school year provided there is space.
7. Tower of Ivory International School, Ediene Abak
Tower of Ivory International School is located in Ediene-Abak, a serene and academic- friendly suburb in Abak local Government Area of Akwa Ibom State.
Tower of Ivory  Secondary School, which is less than ten minutes drive from Uyo, the Akwa Ibom State capital, offer competitive training to young people whose parents/guardians desire first class education.
The schools tower above most others in structure, in philosophy and in work force, and thus deserve a place on the list of the best secondary schools in Akwa Ibom State.
8.Saint Columbanus Secondary School, Ikwen
St. Columbanus Secondary School (or SCOSSI) is an old secondary school that was established way back in the 1959 by the St. Patrick Missionary Fathers, Kiltegan (SPS), which was originally named as Grammar School.
Establishing a secondary school in those days was always tough due to the structural model laid down by the then government. To that regards, the School witnessed and experienced many turbulent times and years of sorrows, very particular and memorable are the havoc wrecked by the Nigeria Civil War that humanly speaking, completely brought this great name down. Not just the structural model by the then federal government was a barrier but also by the state government which rendered her dormant or non-functional.
9.Federal Government College, Ikot Ekpene
This school is located in the heart of Ikot Ekpene in Akwa Ibom state. Federal Government College was founded in the year 1973 as one of the federally funded "Unity schools" to bring together students from regions across Nigeria.
The school has made provision to accommodate students as boarding students as well. The school is of mix gender. This is to allow co-habiting with other genders to bring out the best in terms of communication with the opposite sex. The class has covered both the junior classes and the senior classes.
The school has also recorded the best graduating students in the past years, making it the best secondary school in that region.
10. Obong Christian High School, Obong Ntak
Obong Christian High School began with only 5 students in the 7th grade. It has grown to about 1000 students in grades 7 – 12.
The school is located in the rural bush village of Obong Ntak.
Efforts are underway to up-grade the school to a full 4 year University status. Permission has been granted by Akwa Ibom State to begin the African College of Management. This is the first step toward meeting government requirements for a private Christian University. Plans are to add a School of Agriculture in the near future.
11.Pegasus High School, Eket
Being one of the oldest schools in its vicinity, Pegasus Schools has been nametag as the best school since the school produced the best mathematics student in a certain math's competition.
For over 25 years, Pegasus Schools has been providing students with a rich and diverse learning environment. The school's unparalleled teaching methods help to launch students into the successful future they deserve.
The mission of Pegasus High School is to prepare the child to function effectively in a globalized world of work, using the best available human and material resources including ICT to provide education that ensures the cognitive, effective and psychomotor growth of the child.
Pegasus High School is a center for the University of Cambridge IGCSE. A student of the school was named "World Best in Mathematics" and the "Best in Nigeria in Additional Mathematics" at the Cambridge IGCSE 2017.
12. Dove International Schools Limited
Dove International Schools (Nursery and Primary section) is located in a serene area of Osong Ama, Uyo in Uyo Local Government Area of Akwa Ibom State.
The school is practically built with large and well-ventilated classrooms to provide a good learning environment for all  school children. The classroom blocks, the administrative block and the hall/sick bay are linked to each other by covered walk-ways for convenience of the child.
Dove International Schools is a good school. Located in a secure neighbourhood. One issue is the parking space. Parents would usually not find a spot to park cars when coming to drop off or pick their kids. Apart from that, they offer quality education.
Dove International Schools (Nursery and Primary section) is located in a serene area of Osong Ama, Uyo in Uyo Local Government Area of Akwa Ibom State.
PROGRAMS OFFERED
Nursery, Primary and Secondary education
ADDRESS: 42 Osong Ama Road, Uyo, Akwa Ibom State ,Akwa Ibom.Nigeria
13.
Graceland Schools
Graceland Schools (GLS) is a private, independent Christian school. The school is made up of a Crèche, Nursery, Primary and High School (Secondary School) sections each of which is dedicated to excellence in early childhood education.
We seek to develop a holistic child who will fully utilize their cognitive, affective, psychomotor and spiritual skills.
The school prepares pupils for admission into top-grade secondary schools in the country and beyond. Subjects like Computer Studies, Music, Home Economics and Fine Arts are taught alongside the approved Curriculum.
Graceland Schools was establised in 1999 by a group of Christain believers who desire to see the Lord raise a generation that will praise and honour Him. Graceland School first academic session started in earnest in October 2001.Since then they have been providing broad, balanced and relevant qualitative education with emphasis on Sciences, Technology, General science and Humanities. Visit Graceland school by clicking here
---
Graceland Nur/Pry School
8 Graceland School Road
Off Gen. Edet Akpan Way,
Ewet Housing Estate.
0808 578 6460
0703 801 8736
---
14.Bright Stars Model Secondary School
The last but not the least on our list of best secondary schools in Akwa Ibom State is King Solomon International School, located at Uyo. The school was founded in the year 2002. It is a mixed gender school with accommodation for students to board. The school has also grown to having about 620 students as populace and the number of students has grown up to be 55.
The school is on a mission to raise a righteous generation of children who will have academic competence, Godly character, good conduct and confidence in the living God so that they can face the world of today, tomorrow and eternity.
Related Topics/Articles to Read