Top 10 Food and Beverages Companies in Nigeria 2019
Food and Beverages Companies  are companies focused on ensuring that our stomach is entirely in order.  Searched for where to order and buy tastier, and disease-free food and beverages to make your cooking easier and your eating faster?  However, if you love dogs, here are TOP 10 BEST DOG FOODS TO BUY FOR YOUR DOGS.
Without further ado, here are 10 food and beverage companies you can order and purchase these food and beverage products all at your comforts.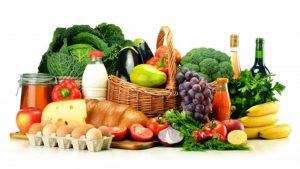 1. Heineken
Heineken is a global brewing company which was established in 1864 in Amsterdam. The company is a Dutch company whose location of operation is categorized into five territories which are Western Europe, Central, and Eastern Europe, The Americas, Asia Pacific, and Africa and the Middle East.
At present, Heineken owns 165 breweries which manufacture specialty beers and ciders in more than 200 international and domestic places and caters its services in 70 countries.
The company owes its huge success to its consistency in producing beverages for more than 150 years now. The company was established by Gerard Adriaan Heineken and helmed by Jean-Francois van Boxmeer (CEO) currently.
---
2. Danone
The Danone company is a multinational one which specializes in food processing. The company was established in Barcelona, Spain by Isaac Carasso in 1919.
The company's headquarters formally was in France as at 1929 but was shifted to New York during the world war two by the founder's son whose name was used for the company Daniel Carasso.
The company has its products in different industries and their ranges from early life nutrition, to a dairy product, to water and to medical nutrition as well. Danone company has above 130 markets with their sales coming from developing countries.
---
3. Mondelez
The Modelez international is an American company with its aim in food processing. The company is a multinational company based on food, beverage and confectionary production. The company was established in 1923 but was not in its present shape not until the acquisition of firms.
The company has its headquarter at Illinois. Mondelez produces a lot of top-level brands of products like Toblerone, Cadbury, Marabou, Trident, Hall and so much more.
---
4. Unilever
The Unilever was established in 1930 and is one of the oldest companies operating at a global level. The company's product includes food, cleaning agents, beverages, and personal care products.
Unilever has maintained a position among food processing companies for decades. As of 2012, the company was the worlds largest consumer goods company based on its revenue and still remains the best food producer of food spread in the world today.
The Unilever company owns more than 300 brands and has its products in 190 countries, some of its top brands include Lux, Magnum, Rama, Sunsilk, Surf, Omo, Heartbrand ice creams.
---
5. Anheuser- Busch InBev
The brands which are under AB InBev have known the world and it is seldom impossible for someone to not have heard about it.
The Anheuser-Bush InBev is the largest beer producing company in the world and some of its brands include Budweiser, Corona, Stella Artois, and Leffe. The company fused with SABMiller in 2016 and before this fusion the company had 200 brands under its name.
---
6. Tyson Foods
Tyson Foods is a multinational company and the 2nd largest food processing company in the chicken, beef and pork market. Its product quality has led to them to an immense success that it has become the largest beef exporters.
The company is US based and was established in 1935 at Springdale, Arkansas. Its many acquisition hs made the company an owner of top brands of food such as Jimmy Dean, Ball Park, Wright Brands, Aidells and State Fair.
---
7. The Coca- Cola Company
Coca-Cola being a domestic name for every corner of the world. The Coca-Cola company is a marketer, retailer and the manufacture of a lot of non-alchoholic beverages with their primary products being the carbonated soft drinks and syrups. The company was established in Atlanta, Georgia.
The company is an American Multinational company and was founded more than a century ago in 1886.all through its history, the company has gained and owned numerous companies.
The major ones which are Minute Maid, Thums Up, Odwalla, Fuze Beverage, ZICO, Honest Tea. The company acquired Columbia pictures in 1982 and sold it to Sony five times its price.
Related post:
---
---
8. JBS
The company JBS was established in 1953 In Annapolis, Goias. The company is a multinational company which specializes in processing meat. The Brazilian company is successful as it is the largest producer of meat in the world according to its sales and revenue.
The company's main products are chicken, beef, and perk, although they are also by-products. the JBS company has plants in more than 150 countries around the worlds and its headquarters is located in Sao Paulo, Brazil in 2017 and still persists and remains the biggest meat producers in the world.
---
9. PepsiCo
The company operates in more than 200 countries around the world. Chances are that if a consumer wants a soft drink there is a PepsiCo's drink at the store.
The company is a multinational one which manufactures snacks, food and beverages. The company was established for more than a century ago in 1898 at New Bern, North Carolina. The American company was established by Caleb Bradham.
The company is the second largest beverage and food company in the world and in North America as well. PepsiCo has a large number of brands of which many are among the top.
Some of its brands are Moutain Dew, Lay's, Gatorade, Mirinda, Cheetos, Quaker foods and snacks, Diet Pepsi, Tropicana, 7up and also Lipton Tea.
---
10. Nestle
The Nestle company is a transnational company specialized in processed foods and drinks. The Swiss company was established in 1866 and has raised to the status of the largest food company in the world and remains unchallenged in its revenue.
It has numerous products which range from baby food, coffee, tea, confectionery, cereal, snacks, ice creams literary Nestle has its hands everywhere. Most of its biggest brands include Nescafe, KitKat, Maggi, Vittel, Nespresso.
The company has employees in more than 190 countries and also the major shareholder of the L'Oreal which is the largest cosmetics company in the world.
These companies are the backbone of food and beverages around the world and are personally responsible for the economies of most of them. They have provided the world with quality products for consumption.