International Foundation Programme Scholarships 2019 – Cardiff University is offering International Foundation Programme Scholarship. The scholarship is for international students. The application deadline is 31st July, 2019. Hurry now to apply.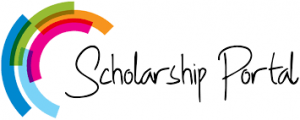 In recognition of the outstanding talent of many international students, Cardiff University is offering the International Foundation Programme program in the UK.
ALSO CHECK OUT THE FOLLOWING:
These highly prestigious opportunities are available for attracting the foreign candidates to undertake an International Foundation Programme at the university and also aim to reward the best applicants.
Established in 1883 as the University College of South Wales and Monmouthshire, Cardiff University is a public research university. It is also recognized as the third oldest university institute in Wales.
Why at Cardiff University? The university offers many degree level courses for both the home and foreign candidates and also supports them to perform the best in their chosen field. It also provides excellent academic facilities and funding help for students.
Brief Description
University or Organization: Cardiff University
Department: NA
Course Level: Foundation Study
Award: £2,000
Access Mode: Online
Number of Awards: Not known
Nationality: International
The program can be taken in the UK
Application Deadline: July 31, 2019
Language: English
Eligibility
Eligible Countries: Overseas candidates.
Acceptable Course or Subjects: Available for International Foundation Programme at the university.
Admissible Criteria: Must non-sponsored self-funded international student.
How to Apply
How to Apply: All you have to do is to enroll in an International Foundation Programme at the university, after that, you will be automatically considered for the award.
Admission Requirements: The candidate must check out the requirements to study at the university.
Language Requirement: If the candidate's national language is not English, then you must have to demonstrate the English language ability through the TOEFL or IELTS test.
Benefits: The educational award will provide an amount of £2,000 as a tuition fee reduction.
CLICK HERE to get more information about International Foundation Programme
See Job Vacancies in Nigeria you can apply below:
How To Apply And Get the United Kingdom Visa Lottery 2019 Application Form
NSCDC Recruitment 2019/2020 Application
NIMASA Recruitment 2019/2020 Application
Delta State Teachers Recruitment 2019
Latest Nigeria Customs Service Recruitment News
AEDC Recruitment 2019/2020 Form Portal
Dana Air Recruitment 2019
State House Clinic Recruitment 2019
Department of State Service (DSS) Recruitment 2019
Bureau of Public Enterprises (BPE) Recruitment 2019