Download UNIUYO Post UTME Past Questions in PDF Format Here.
University of Uyo POST UTME SCREENING EXERCISE  Exam Questions-Are you searching for UNIUYO POST UTME Questions and answers? This page will help you absolutely.
---
Here is a sample of ENGLISH LANGUAGE  UNIUYO Post UTME Questions
ENGLISH
Section A: From the word or group of words lettered A to D, Choose the one that best completes each of the following sentences.
After much debate on the controversial issues, the meeting was …………..till the next morning. A) Postponed b) Proscribed c) Adjourned d) Delayed
The company distributed gifts to its staff as an ……………. A) Incentive b) inception c) interest d) induction
You must have ……….. I was eating. A) Known b) Knowed c) Known c) Know
The chairman …………. By the news of his defeat. A) Was shake b) Was shook c) was shaken d) was shocked
Who ………….. this sketch? A) Drew b) Drawn c) Drawed d) Drawn
READ ALSO: University of Uyo Postgraduate Screening Exam Questions and Answers
Words that is most nearly opposite in meaning to the underlined word and that the same time correctly fill the gap in the sentence
Etim is very frugal whereas his friend Nsikak is ………………. A) Misery b) Thrifty c) precocious d) Extravagant
You should be …….. so as not to be caught unawares. A) serious b) sober c) ready d) alert
The manager who was sackedlast month has been ……… a) Retired b) suspended c) reinstated d) promoted
The school authorities expected the contributors to be ………. Rather than compulsory. A) willful b) voluntary c) deliberated d) outright
After each of the following sentences a list of the possible interpretation of the sentence is given. Choose the interpretation that you consider most appropriate for each sentence.
It was quite impossible for him not to have noticed that Lola has arrived. This means that he……………………………………….
a) Should have known that Lola had arrived
b) found it impossible to say that Lola has arrived
c) said that Lola had not arrived
d) pretend not to know that Lola had arrived
My father advised us not to go with the crowd. This mean that he advised us not to ……………….
a) stay in the crowd
b) have many friends
c) travel with many people
d) be unduly influenced by others
We would grant request if we had money. This mean that ……………
a) we have the money but will not grant your request
b) we have the money and will grant your request
c) we will have the money and cannot grant your request
d) we do not have the money and cannot grant your request
Amina has an infectious smile. This mean that Amina …………….
a) spread infection when she smile
b) has sore in her teeth
c) makes others smile when she smiles
d) become infected when he smiles
from the word lettered A to D, choose the word that is nearest in meaning to the underlined words
Your ability to decide on a line of action can mar your future
a) build b) make c) destroy d) none of the above
Eme's waist is adorned with beeds
a) surrounded b) besieged c) decorated d) defaced
Samuel was skeptical about the story Umoh and him
a) ignorant b) confused c) doubtful d) convinced
The politician made very scurrilous remark about his opponent
a) abusive b) intolerable c) false d) sharp
            From the word lettered A to D, choose the word that has the same vowel sound as the one represented by the letters underlined
Seat a) sot b) key c) cite d) set
Dirty a) worm b) sun c) burn d) date
Time a) beam b) him c) by d) baby
Bad a) man b) pane c) all d) car
From the word lettered A to D, choose the word that has the same consonant sound as the one represented by the letters underlined
Vast a) fast b) laugh c) nephew d) offer
Joke a) watch b) age c) ago d) leg
Tailor a) talk b) calm c) laugh d) walk
Leisure a) sugar b) pressure c) decision d) compulsion
SOLUTION TO POST UTME SCREENING EXERCISE 2007/2008
USE OF ENGLISH TYPE
1) C 2) A 3) C 4) D 5) A 6) D 7) D 8) C 9) B 10) A 11) D 12) D 13) C 14) C
15) C 16) C 17) A 18) B 19) C 20) C 21) A 22) C 23) B 24) C 25) C
UNIUYO Post UTME Past Questions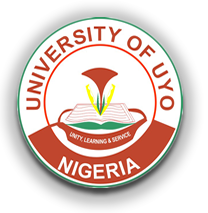 So, I'd really encourage you to go for one. I'm not trying to coax you to buy though, it's your choice but I need to guide you on the right track to follow if I must see you gain admission and the best way is to get past questions. You really want to know why? I aint cajoling you like I said but this are the reasons;
It enlightens you on the scope of exam
You won't be in the dark about questions to expect in the examination.
You won't need support rather you'll be confident in yourself
You won't develop examination fever as a result of not knowing where the questions will be coming from.
Equips you beforehand.
Guides you on how to answer exam technical questions
Apart from equipping you and all that, series of studies and hard work will help boost your intelligence. You know, even if you are very smart if you don't read you become dump. It helps you think fast and beyond your capacity. You won't also feel intimidated by the crowd or question because you'll be prepared for it.
If you are really interested in purchasing UNIUYO Post UTME Past Questions and Answers, then l'm going to have to help you but will also require sincerity and honesty on your part too. This will go a long way to improving your exam preparatory skill. You will understand the pattern of the aptitude test exams and how it is conducted in UNIUYO.
Most of these questions in the past questions sometimes do repeat itself in subsequent years, I'm 100% sure of what am telling you.  In UNIUYO, admission is strictly based on merit and you are expected to score your post UTME as high as possible as the admission placement is very competitive.
Going deep, I have compiled the past questions for all subjects and as you place orders, each will be downloaded and sent to you. Paper typed? It's also possible to print out the past questions to you but the only demerit of paper is, you can't carry it anywhere you go. WHY? It'll be voluminous and bulky, everyone will get to know you are writing jamb and somehow, it make you look uncivilized, no offence though.
We have all UNIUYO Post UTME Past Questions and Answers in hard copies too if you need it paper typed and we will make it available on request only.
The cost of the newly updated UNIUYO Past Questions and Answers is 2000.00 naira only for four subject's combination.
For instance you are writing UTME for Engineering, you will be required to purchase at least four subjects which are;
Use of English
Biology
Chemistry
Physics.
The course selection in the Post UTME exams depends on the subjects you wrote in JAMB.
---
=>How to Download FULL AND COMPLETE UP TO DATE UNIUYO Post UTME Past Questions and Answers
---
The cost of the Fully packed  POST UTME Screening Exam Past Questions and Answers is 2000.00 naira
COST: 2000
See the payment detail below.
Account Details Account Name:  JOHNSON JOSEPH Account Number: 2064705639 Bank: UBA BANK PLC
Electronic Transfers Accepted
After Payment , send the following (1) Email address, (2) depositors name, (3) amount paid (3) Exact Questions Needed and code to 08162534441 on Whatsapp or 08156739977