What is Payoneer?
Payoneer is an online fund or money transfer and digital payment services company  just like PayPal.  Although PayPal is universally accepted. It is an online financial service company where account holders can send and receive funds into their bank account, prepaid MasterCard debit card and a Payoneer E-wallet, which can be accessed online. The company provides cross boarder wire transactions in more than a hundred and fifty (150) local currencies utilizing its banking network around the world to make local transfers. Payoneer has its benefits and drawbacks. The company makes it easy to make payments to freelancers and to receive payments from clients, but compared to traditional online international money transfer providers, the fees are on the higher side. However, this fees can not be compared to that of PayPal and Skrill. Payoneer offers three different payment services.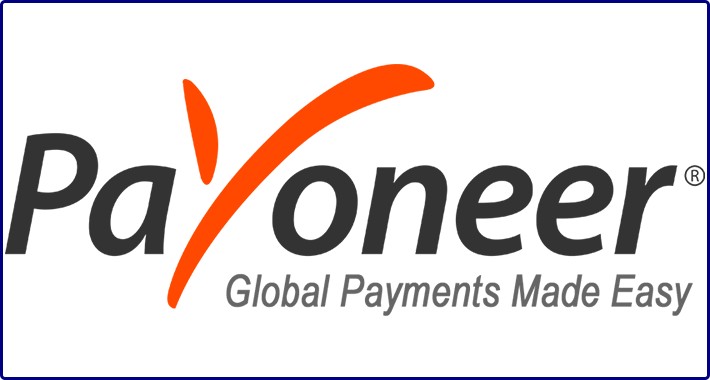 IF YOU DONT MIND,KINDLY CHECK THIS OUT: How to Sell Your Payoneer Funds At The Profitable Rate In Nigeria
Mass Payout Services: Payoneer helps marketplaces to send payments to freelancers and contractors in an easy and fast way
Billing Service: As a business owner or a freelancer, you can request payment from your clients.
Make Payments: you can send money to any other Payoneer account. You also need to actively receive payments before you can access Make a Payment.
ALSO CHECK OUT:
Whenever you are paid through Payoneer, the funds goes into their online Payoneer account. After that, the payee has options for withdrawal. All transfers go through the Payoneer platform. You can send payments by Credit card, and local banks transfers. Your payee will receive your payment in their Payoneer account. The transfer should take no more than two hours. Recipients can withdraw funds by Prepaid MasterCard from Payoneer, and Local bank transfer. Payoneer doesn't offer physical branches therefore, all transactions are processed online.
How To Open A Payoneer Account And Receive Money In Nigeria
There are two easy and effective methods of opening a Payoneer account in Nigeria.
Method1
Direct Way
To create a Payoneer account using the direct way, you must follow the steps below
Launch the official website of Payoneer by typing payoneer.com into your URL browser
Click or tap on signup
Enter your full name, email address and date of birth in the form displayed and click or tap next
Enter your contact details including your home address, telephone number, mobile number and click or tap next
Enter your security details by typing in your security question, password and a means of identification (national ID number) and click next
Enter your local bank details and click submit to complete your account sign up process
Log in to your email address and check for a link asking you to confirm your Payoneer account. Once you click the link, you will be redirected back to Payoneer's official website
You will be asked to choose an additional two security questions then Click Submit
Request for a prepaid master card and Payoneer will run a credit check to determine if you qualify for use the Payoneer Prepaid MasterCard. This will take up to two working days
Once approved, you will soon receive an email update that your account has been fully unlocked. You should receive your Payoneer Prepaid MasterCard soon
Once you receive your Prepaid MasterCard you can start making payments. Once approved, you can begin to send and request for payments through Payoneer.
Method2
Indirect Way
You can also open a Payoneer account indirectly from the marketplaces that deal with Payoneer.
How To Send Money With Payoneer Account In Nigeria
To send money or funds with your Payoneer account you should follow the steps below
Log in to your Payoneer account
Click or tap on the Pay tab to display a list of services available to your Payoneer account
Among the options in ''Make a Payment " click or tap on it
Enter the Payoneer email address of the person you are sending money or funds to
Enter the amount you want to transfer, the type of transfer you're making and the currency involved
Click on the Make a Payment button to complete your transaction.
EDITORS PICK: