TOP 10 SMALL AND MEDIUM SCALE BUSINESS IN NIGERIA
Before now, people go about looking for white collar jobs after graduation from tertiary institutions because they believed they could get jobs that will help to better their lives. These jobs are now in short supply as they cannot absorb or accommodate the number of graduates in the country right now. Therefore, people now venture into small and medium scale businesses instead of waiting on jobs that are not forthcoming. Below is a list of some of the top small and medium scale businesses anyone can conveniently establish in Nigeria.
ALSO CHECK OUT:Top 10 Lucrative Businesses In Nigeria With Low Investment
Farming for the market is a business. It is a business that involves farmers using land, labor, and capital to the produce goods to be sold. This kind farming is done with the hope and expectation of making profit just like all other businesses. There are various lucrative farming business one can engage in ranging from fish farming, poultry, cattle rearing, crop production and others. These are massively rewarding and it has made farming one of the top small and medium scale businesses anyone can go into these days.
Laundry services is another good and profitable business for any serious hard working entrepreneur. Anybody can easily make money from this business because it is very easy to start. With the recent development in technology you don't even have to use your hands, a machine can do it for you in the twinkle of an eye and gets you cool cash. There are differences types of laundry services ranging from dry cleaning, standard wash and fold, spot-treatment, steam-cleaning, uniform laundry, pressing or ironing, laundry for spa, and laundry delivery and they all attract lucrative fees.
ALSO CHECK OUT:How to Start A Pure Water Business in Nigeria
Catering business is one that is currently thriving in Nigeria. People who are skilled in baking cakes, making chin-chin, cookies and fries, plantain chips, jams, fruit juices, ice cream, yoghurts and many more can transform their skills into cash through catering services and food production business. These days, people specially employ the services of a caterer to make them food, cakes, snacks and drinks when they have special needs for events such as marriage, birthday, thanksgiving, coronation, Christmas and salah celebrations.
This is a type of business that requires the owner or workers to prepare and serve food and drinks to customers or buyers in exchange for money. They also offer take off and delivery services. This business is very lucrative especially in a country like Nigeria with a population that daily visit and depend on restaurants to get food and drinks.  Nigeria's schedule is very demanding and people are always on the move therefore Fast food joints do wonders.
READ ALSO:How to Start a Food Restaurant Business in Nigeria
Photocopy and computer center businesses are very lucrative especially when established in a campus environment. This kind of business can be integrated with a cyber café or allowed to stand alone.
Event management is one of the most wanted and demanded business in Nigeria. If you have a good taste for decorations and designs and you are a good manager of events you can equally make that a profession by venturing into event management and decoration. If you have had an event where you needed event managers and decorators, you would gladly agree with me that the business is a top attractive one right now because of the fee you must have paid to get your hall or space decorated for the event.
Who can be a blogger? Anybody can especially those who are passionate for it and you can translate it into writing. So are you a great storyteller? A comedian? A poet? Have an abiding interest in something nice? Can write about this? Try owning a blog. It's cheap to set-up and easy to manage.
In Nigeria today, there is an increasing number of sports fans that grows by the day. If you have a fallow piece of land in your area that is free for use, just have it in mind that there are many youths that are passionate about sports in that area, and there is no sport viewing center for them to watch sports. This is a very good opportunity that will yield great income when taken.
READ ALSO:Cost of Starting Transportation Business in Nigeria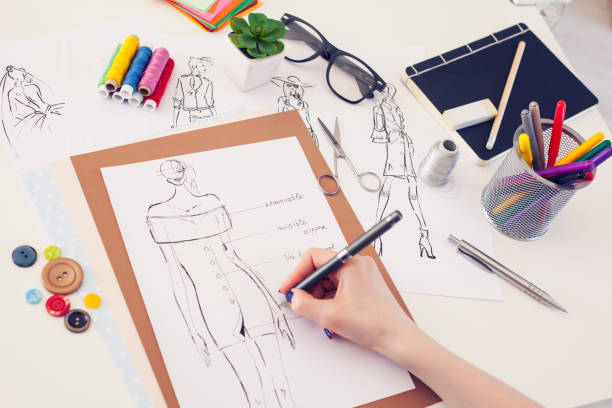 Fashion designing business is a very lucrative one where anyone can make substantial amounts in weeks or even days. But to make it big in the business, you must acquire the skill, get a shop and a machine and be very good at what you do. If you can make the design for both male and female, then that would be a huge advantage.
This is one more profitable small scale business. The good thing about running a male or female saloon is that what you spend most times is just the skill. The starting capital to get the equipment is the basic cash you may need to spend, unless you want to service them of course, or need fuel for cases of power outage.
In Conclusion, small and medium scale business has created lots of jobs for young graduates and even skilled workers both in Nigeria and by extension, the globe. If you're not clear of what we meant by this terms, kindly note that a small scale business is any business or  firms with a workforce between 2 – 80 workers and a total cost of not more than 50 million naira including working capital and excluding cost of land, while Medium scale  businesses  are businesses that have a labour force of between 90 – 300 and has the potential of generating above 50 million naira revenue. Say no to white collar jobs and embrace/chose any of the above listed small and medium scale business to start today.
EDITORS PICK: