Top and best Proven Ways to Transfer Airtime to Bank Account
RECOMMENDED LINKS:How to Share Your Data bundle on MTN, Glo, Airtel and 9mobile
Everybody recharges his or her mobile devices these days, and in some case you wish to top up your line via USSD and you mistakenly recharged N20,000 instead of N2000; in this unfortunate scenario it is advisable you convert it back to cash.
√ALSO CHECK OUT THIS INTERESTING CONTENTS:
Or perhaps you have fallen victim already and you are looking for ways to convert your airtime to cash but don't really know how to do it. Relax, I'm going to show you some proven steps on how to go about it.
How to Convert Airtime to Cash The easiest Way.
1. Zoranga:
The word or term Zoranga should ring bell because lots of noise have been made about it.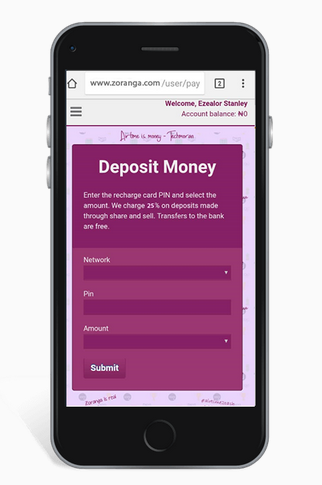 Zoranga helps you convert excess MTN, Airtel, 9mobile and GLO airtime to cash. You can convert airtime pin or airtime loaded on your mobile phone to cash. Sending money from your Zoranga account is free and is usually completed with 5 mins.
How to Convert Airtime to Cash using Zoranga
Sign up on https://www.zoranga.com
Sign in having signed up
Click on make deposit in the option, you'll see 1) Deposit with MTN Share and Sale 2) Deposit with 9mobile transfer,
Kindly click on deposit with MTN Share and Sell if you're dealing with MTN line.
enter the mobile number you want to send money with, additionally, a number will as well be provided, where you will be required to send the money first, copy and save this number so you can use it when the time comes.
Input the amount you wish to transfer and click "Deposit" then "Confirm" your transfer.
Refresh the page in 5 minutes time to see if the transfer was successful
Having done the transfer to the supposed number, you will then have to commence your money transfer to your bank account.
Select the option transfer money, enter your bank account details correctly, then transfer the money to your bank account.
2. Convert Airtime to Cash using Cheetahpay
With Cheetahpay, you can convert airtime of any network to money. The following steps below describe the simple and easy steps involved.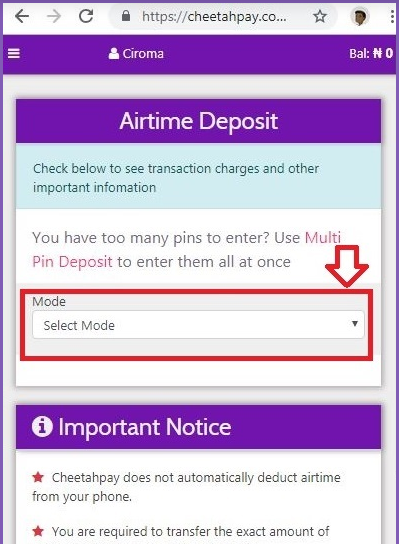 Sign up Cheetahpay.com and login
Click on the deposit button on your dashboard
Select a deposit mode (Either "Airtime Pin" or "Airtime Transfer")
Fill the form accordingly
Manually transfer the airtime (For Airtime Transfer Mode)
Recheck Cheetahpay balance after a few mins (2-5mins)
Finally, Request for withdrawal
3. Airtime Flip:
Airtimeflip is one of the fastest ways to convert airtime or pins to cash. However, they charge 19% for MTN and 25% Airtel airtime you sell to them, 30% for 9Mobile and 35% Glo airtime to cash conversions.
Go to https://airtimeflip.com/ to register.
4. AimtoGet:
Aimtoget makes it easier for you to exchange all networks of airtime for money in Nigeria.
How to Convert Airtime to Cash on Aimtoget
Register or Login on aimtoget mobile app or website.
Fund your Aimtoget wallet with airtime of any network.
Withdraw into any bank account in Nigeria. Withdrawals on aimtoget are processed instantly.
When next you are faced with excess recharge or airtime, follow any of the guide above to swap it for physical cash.
Let us know if you encounter any challenges using any of the platforms listed above.
FOR ALL YOUR ISSUES WITH BANKS &CODES, ONLINE BANKING,CODES,MTN,GLO AIRTEL & 9MOBILE CREDIT AND ISSUES WITH YOUR MOBILE PHONES, KINDLY CHECKHow to Fix My Phone Screens,Bank Codes,Conference Calls,Text Messages,Internet Browsing & All Mobile Gadget Issues (Phone solution 101)