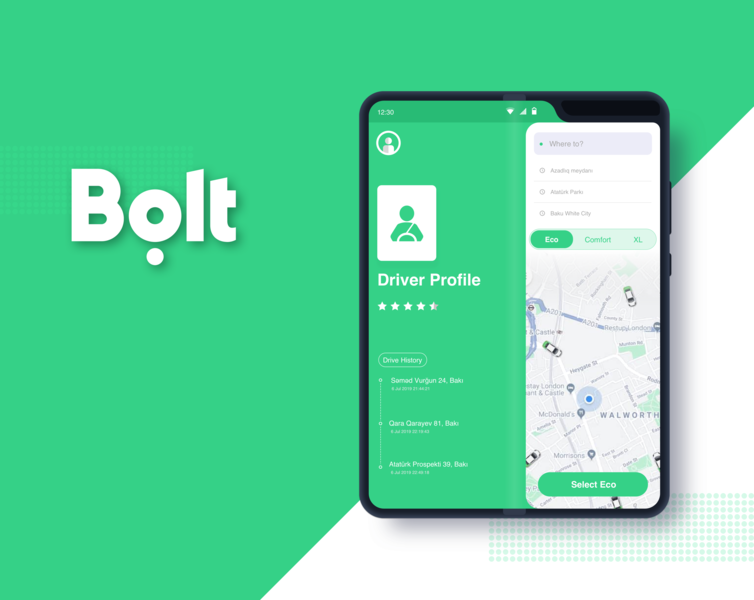 One of the fasted and growing taxi companies in Nigeria is bolt formally known as taxify. It is a worldwide company with over 3million customers in about 20 countries.
Bold was founded in 2013 in Estonia from a 19-year-old high school student named Markus villig, a taxi company connecting drivers and customers.
Bolt is a taxi driving company that operates the bolt mobile application, which allows people to request a taxi from the comfort of their home with their smartphone.
ALSO CHECK OUT=>
The app is available for windows phone, iOS, and Android phones. To enjoy this wonderful opportunity visit the google play store, apple store or windows store depending on your phone type and download the app.
Let us now consider ways you can download and enjoy this app.
How to Download Bolt App as a Driver
To drive on the Bolt platform, you will need to download the Bolt driver app on your smart device.
The Bolt driver app is free and available for Android and iOS devices. Follow the steps below to download your app.
Download for Android:
Download for Android (requires Android 4.1 or later):
Open Google Play on your device
Search for Bolt Driver
Tap on Install
Download for iOS (compatible with iPhone, iPad and iPod touch; requires iOS 8.2 or later):
Open App Store on your device
Search for Bolt Driver
Tap on Get and then on Install
To access the Bolt driver app, a username and a prompt to create your password will be sent to you after you sign up. Please keep these credentials safe.
Note: It is highly advisable that you use a device that meets the recommended specifications.
How to Download Bolt App as a Customer
The bold app is more than just an app. As a customer, you will be connected to a taxi driver when once you make a request at an affordable price.
Depending on the type of smartphone you are using visit an app store, search for bolt and install the app.
Sign up for an account and an email will be sent to you with your username and password.
After that login and enjoy the following:
Request a Ride
In the app, you can request for a ride and choose a vehicle that meets your test and budget. Choose your location to request for a ride.
Ride
You can also monitor the location of your driver as he or she arrives on the map to pick you.
Pay & Rate
You can also rate your driver through the app and pay your fare automatically.
Reliable Rides
You'll see your driver's contact details and can rate them at the end of the trip. Your feedback helps the company keep the best drivers.
NOTE: No Cash, No Hassle. Pay in cash or add your credit card to the app and they'll automatically charge it when you arrive.
Convenient Business TripsYou can use Bolt for your personal or business trips. Switch the payment method at the tap of a button.
Bottom Line:
The above ways are the only way you can download and use the bolt app on your android phone. Please drop a comment if there is any challenge, we are here to help or you can join our Facebook, WhatsApp, or forum group let's discuss.
---
ALSO CHECK OUT=>