Things That Can Help To Avoid Academic Pressures
Academic pressures are a part of every students' life. After all, the ability to handle academic pressure remains the same with everyone. But also, different people have a different level of ability. Historically, Academic pressures have been handled by following a few simple practices religiously. Being organized and seeing things clearly in advance help in leading a stress-free academical career.
However, it doesn't mean that you can stop worrying about it. Lethargy over commitment and objectives are the primary cause of Academic pressures. Let's learn more about it. And dont forget to always seek for online proposal help if the need arises.
Be Very Clear about What You Are Doing
Observe things in your study, it will look difficult and complex than high school. But don't worry about your Majors and avoid changing them frequently. Considerably, it is wise to research the opportunities and possibilities of your current majors. Go through the classes with focus and determination, you will pass the curve sooner than later. Evidently, most people realize the best choice when they reach the second year of the study.
In point of fact, many alumni stars from renowned Universities are not majors in their area of work. However, countless people who work under them are majors in the same study. Hence, it really doesn't matter what you are pursuing, you will achieve big as long as you are passionate about what you are doing. Try not to sweat it.
Don't be Hesitant
t is natural that people feel a bit hesitant and shy to get along with the environment. Moreover, there may be crowdier classes where one may not get adequate attention from the professor. But, it is always appreciable to seek help from your professor or a senior when you need help in your studies. Above all, it is your studies and career, you are the one who needs to be more intuitive and smart. Don't ever feel hesitant to seek help when you really need it.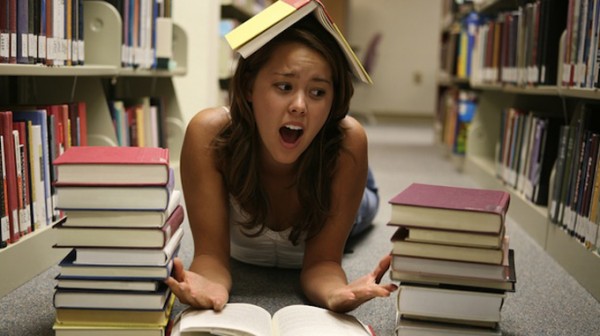 Time Management
This is where most students get into pressure, you should know to manage stress properly. I know people who do part-time jobs to contribute their education fees. But also, it is not advisable to work 6hrs a day. An average class needs 6 to 9 hours of study per week. If you have 5 classes to be covered, and you spend six hours per day on your part-time job, you will reach nowhere. Forget about completing study hours, you have a lot more to do on top of that.
Let it be your academic or activity group, a voluntary group, or athletic group, you are supposed to spend many hours per week to achieve your aspiration. Meanwhile, you will have to complete essays, research papers, and industrial visits. If you are not managing your schedule properly, you will never be able to control the amount of stress it gives.
Online Academic Videos
When you enter the University, you may find it difficult to cope with the advanced studies and volume. Online Academic videos and students community forums are a great place to pick up the pace. Trust me, it will look tough, but it's actually not. Once you finish reading a little, you'll be able to grasp the rest of it easily. All it takes is some focus and concentration.
Be Smart and Get Ideas From Your Professors
Essay Writing is a real academic pressure for many students. Contrarily, some students are smart enough to complete it as early as possible. When you have ample time to submit, you can show your work to your seniors, professors, or writing consultants and get feedback. Remember, most of the time, feedbacks comes along with additional inputs.
As a consequence, you will be able to make it better and score the best grade. Also, you can avoid the pressure adding up along with other objectives and timelines.
Self Assessment
Each class hour and lecture gives you inputs. Exams will include questions only from these inputs. Basically, classes and lectures offer you the interactive and explaining version of textbooks. Hence, right from your first class hour, you should start preparing a test paper of your own. Try and write the answers to the test paper you prepare.
Subsequently, it will help you understand where are lacking and how you can improvise. Some students tend to spend substantial time on reading, and still fails in the exam. When you start writing tests frequently, it will never be a problem for you to handle the exam periods.
Schedule proper sleeping hours
Irregular sleeping pattern or lack of sleep boosts the stress level easily and affects mental health in long-term. Especially, when you have so much to do in your campus, you should be fresh and energetic. While sleeping properly at night, your body and mind get the sufficient rejuvenation. Alternatively, breathing exercise is a great way to control academic stress. Involve consciously and enjoy your hour of exercise and eat healthy. As a result, you can perform well in academics and athletics with more focus and efficiency.
---
RapidEssay is a service provider where you can get your essays and assignments completed. You may lack free time or money, rapidessay.com can offer you cheap and efficient academic writing services.