Who is the Owner of Bet9ja, Kunle Soname
Do you want to know the Owner of Bet9ja betting company?What do you know about Bet9ja? Bet9ja is one of the most highly rated sport betting company in Nigeria. Currently, bet9ja stands as number one in Nigeria with numerous competitors,the biggest among them are sportybet,Betking and Nairabet. Bet9ja is traded under the rule of KC Gaming Networks Limited. The entire gaming system is a lottery website licensed under the Lagos State Lotteries Board. The headquarter of the company is located in Lagos, Nigeria.Unlike Sportybet, whose owner is very popular you won`t believe who is the owner of Bet9ja!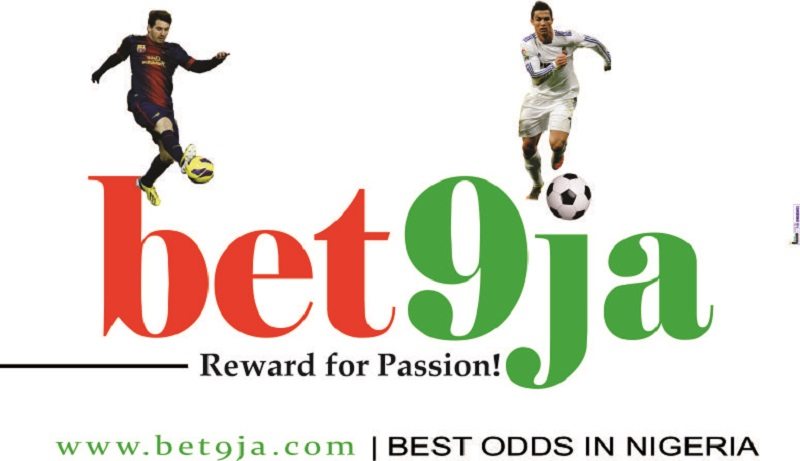 Bet9ja Bookmaker Company
Bet9ja have been making lives much easier for Nigerians, and at the same time worst for those who keep fighting with favor and luck. Sport betting is a lucrative venture, and that is why there are so many sport betting sites recently? Bet9ja company has managed to earn millions of dollars providing players and sports fans all over Nigeria and by extension, the world ample opportunity to win big money. It create an avenue where sport lovers/fans and football enthusiast can engage in football betting and win huge money. Additionally, it provides the privilege for everyone to bet almost on every sports event on the official website. Bet9ja also provides bookmaking, online gaming and sports betting products.
Without any atom of doubts, Bet9ja is an household name in Nigeria and a leading brand in the Nigerian sport betting industry today. But not many people know the owner of Bet9ja. Today, we are happy to introduce to you the owner of this popular sports betting platform in Nigeria. He is no other than Kunle Soname, a politician, business mogul and sports enthusiast.
In 2003 Bet9ja was launched officially alongside a shirt sponsorship deal with Reno Stars F.C, a Nigerian National League Team based in Ogun State.
Biography of Bet9ja Owner,Kunle Soname
Nationality:  Ogun state,Nigeria
Occupation: Entrepreneur, Book Maker
Net Worth:   $100Million
The  CEO of Bet9ja betting company is Ayao Ojuroye. However, the owner is different, the owner of Bet9ja and its chairman is Kunle Soname. He was into politics and was elected as the Executive Chairman of Ikosi-isheri Local Council, Lagos State between October 2003 – October 2011.  Kunle Soname is one of the richest people in Nigeria. He was the first Nigerian to buy a top European football club – Clube Desportivo Feirense. Kunle Soname  successfully secured over 70 percent of the top Portuguese football club. He is also the President of Remo Stars Football Club and Nigerian National League Team
Education
Kunle Soname graduated from Lagos State University(LASU)
Personal Life
Due to little information about his private life but considering where he came from, Mr Kunle should be married and probably be blessed with kids.
Kunle Soname Business Optimism
Kunle Soname is the founder of Bet9ja with a traded name "KC Gaming Networks Limited" and the lottery website is licensed under the Lagos State Lotteries Board. The headquarters of Bet9ja is located in Lagos, Nigeria.
Bet9ja was able to break practically into the market by introducing offline play which turned out to be a reliable source of employment for Nigeria youths. Due to lack of jobs and employment in the country,lots of graduate are been accommodated and employed into the sport betting company. Kunle was able to influence the sporting sphere after he was able to  own/buy the European club called Clube Desportivo Feirense in 2016 through his company called Tavisstock Global Resource Ltd. He out-rightly acquired 70% of the companies share making him the overall owner. Bet9ja has continue to improve their betting platform by introducing 100% reward for new customers as stake bonus upon registration, increased the potential winnings for betters to 40 Million, the highest so far in Nigeria and recently included Cash Out option and one game cut my ticket payout options.
Here is [How to Register Account with Bet9ja and start Making Money]
In 2015 Bet9ja became the official sponsor of the Nigeria Women's Football League after a memorandum was signed between the two parties.
Conclusion
In conclusion, Mr Kunle Soname is one of the notable billionaires in the country, but currently on a low key level and has contributed technically and prudently in promoting Nigeria  sport brands. Base on the 100% stake in KC Gaming Networks Limited recently, the company that owns Bet9ja, it is clearly noted that Kunle Soname net worth is approximately $100million and popular ex-super Eagles star player Victor Ikpeba is the brand ambassador to Bet9ja.