How to Transfer Airtime from Mtn Or Airtel to Other Network
Do you want to transfer airtime from Mtn or Airtel to other Network?Do you want to know how to transfer airtime from MTN to Airtel easily without stress? This is much easier than you may think.This short guide will help you achieve that without hitches.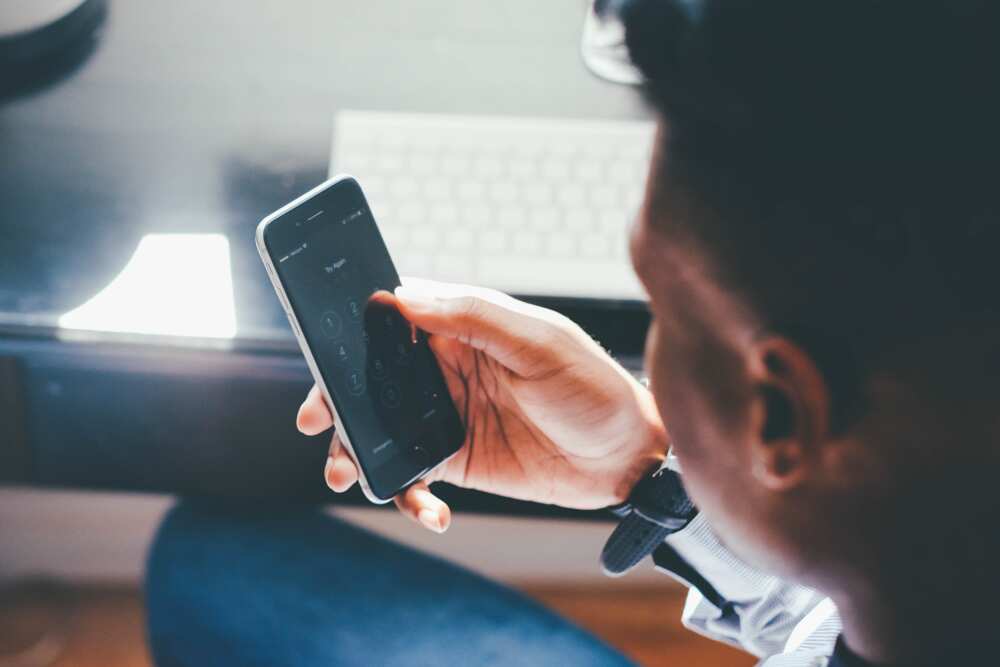 Are you finding it complicated to share out of your surplus credit balance? Are you generous and feel you could help somebody out there?–probably somebody who is in dire need of airtime.
As these transfer methods are expected to cover two of the major mobile networks in Nigeria, we hope you're well informed that some networks charge you for airtime transfer. To perform an in-time transfer of airtime, some network(s) may deduct just %10 from the amount transferred immediately the transaction becomes successful.
Meanwhile,
Airtel
certainly charges customers with this in course of transferring airtime.
---
---
How to Transfer Your Airtel Airtime to Somebody Who Uses another Network
---
First and foremost, always bear in mind that you may have to create a transfer PIN –usually a 4-digit PIN. This PIN is very vital and must be confidential to you just to prevent unauthorized access to your account.
You never can tell who is on your tail or trying to pry into your privacy and exhaust the entire airtime in your account.
Meanwhile, Airtel's default transfer PIN is 1234 –this could be changed to any 4-digit PIN you desire. And if you wish to change this secret PIN, you will have to create a text message which will be sent to 432.
Therefore, your text message will be in this format; "PIN Old PIN New PIN''. For example, if your present PIN is Airtel's default PIN and you wish to change it to 5110, simply send an SMS to 432,this will be like this PIN 1234  5110.
With this first procedure completed, you're free to share your airtime to your beneficiary by creating an SMS and sending it to 432.
Meanwhile, the SMS will be in this format: 2U (SPACE) Phone Number of Your Beneficiary (SPACE) Amount (SPACE) Transfer PIN. For example, 2U 08135399644 200 1234 (to be sent to 432).
---
How to Transfer MTN Airtime to Somebody with a Different Network
---
With your 4-digit transfer PIN in place, you're definitely at the safety of transferring your airtime without  risk of unauthorized access to your account.
Meanwhile,
airtime transfer via MTN
requires that you switch to your preferred
4-digit PIN from MTN's default transfer PIN which is 0000. Also, changing your transfer is usually done in two methods which are provided below;
You could change your transfer PIN via the USSD code (*601*).
To use this, simply dial *601*Default PIN or Old PIN (in case you have an old PIN other than MTN's default PIN)*New PIN*New PIN#. For detailed understanding of this, here's an example *601*0000*5110*5110#.
Also, you could get a new PIN by simply sending an SMS to 777. If you prefer using this medium, create your SMS in this format *Default PIN*New PIN*New PIN#
After getting your PIN, you can use either of two mediums to transfer airtime to your recipient. In that case, the two mediums are SMS and USSD.
To use the USSD method, combine the USSD code (*600*) with the phone number of your recipient, the amount you wish to send and your transfer PIN. You could do that by simply using this format: *600*Phone Number of Recipient *Amount*Transfer PIN#.
With this accurately done, MTN will send you an in-time message to verify that the airtime transfer was successful.
---
---
To transfer using the
SMS method
, provide your recipient's phone number, the amount of airtime to be sent together with your transfer PIN.
---
Then, send the details to 777. To ease this method, below is a helpful example; 08135399644 100 1234 (to be sent to 777)
Immediately you've completed this process, MTN will send you a text message, asking you to confirm the transfer by sending YES to 777. If you however wish to terminate the transfer, simply send CANCEL to 777.
---
---
---
FOR ALL YOUR ISSUES WITH BANKS &CODES, ONLINE BANKING,CODES,MTN,GLO AIRTEL & 9MOBILE CREDIT AND ISSUES WITH YOUR MOBILE PHONES, KINDLY CHECK How to Fix My Phone Screens,Bank Codes,Conference Calls,Text Messages,Internet Browsing & All Mobile Gadget Issues (Phone solution 101)
https://youtu.be/GEFtohhOA4E
---